All our members enjoy zero sign-up fees, a one-month minimum term, and a 14-day cancellation notice. 
We are so confident that you will love Body Boost that we don't lock you into any scary long-term contracts.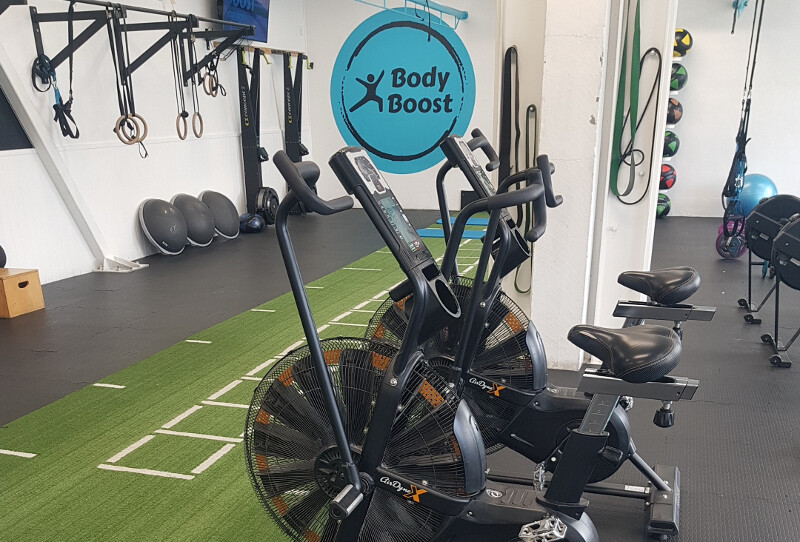 We know many of our members live busy lives, and making the most of a standard membership isn't easy due to travel, work and lifestyle.  
If you can't make it into Body Boost more than twice a week, this is the affordable option for you!
Our group fitness membership is by far the most popular, allowing you access to all available sessions as many times a week as you wish.
These sessions are functional fitness with a mix of strength and cardio designed to boost your health and fitness. We design the sessions to encourage more confidence and general fitness through functional movements we use in everyday life. Applying these to training and coming in consistently will allow you to perform these everyday movements with ease.
Whether you have the self discipline or simply want to use your gym time to focus on your personalised training plan, our gym only membership is for you.
A gym only membership offers independent use of the gym facilities including pilates reformers.
5 Week Boost - Group Fitness Experience
Do you need to give your health and fitness a boost this year?
Join our gym for 5 weeks with the following benefits:
A Safe start Induction

5 weeks UNLIMITED Group Training Sessions!

The support and expertise of our trainers.

A Myzone MZ3 – the no.1 accountability tool in the industry (value $149!).

Access to our private members facebook group.

THE best gym buddies you could ever meet!